< <   W E L C O M E     P A G E

I'm only offering this new MARKETING STRATEGY privately,  AND  ONLY  to  a  handful of   HeIsNear.com's  TWITTER  followers.

This could possibly be a win-win strategy to  strengthen/increase  each other's social networks & causes,  as you  'ride-the-wave'  of momentum of  HeIsNear.com.

HOW ?

We're ready to place YOUR OWN TWITTER LINK immediately (TODAY) on the front page of HeIsNear.com's Prime YouTube CHANNEL  on  a  *MONTHLY  BASIS  for the whole world to see.

_______

With an offering of $140 to the work of GOD here @ HeIsNear.com, then YOUR OWN LINK will IMMEDIATELY be VISIBLE  ( for the NEXT  30  DAYS )  to the tens of thousands who visit our  PRIME  YTube  CHANNEL  monthly,  which  has over  9.3 MIL VIEWS. 

( *Over 140,000 NEW VIEWS in last 2 months from JULY 30, 2017 thru SEPT 24 as YouTube stats confirm in  the  'ABOUT'  section  at  YouTube).  Some of these will be CLICKING on your own personal  TWITTER  LINK  also,  which will be listed  on  our  Prime  YTube  CHANNEL. )

_______

YOU are in full control of it.   At your request for ANY reason, we will take YOUR LINK down immediately, OR after 1 month  (from your offering date)  it will automatically come down, UNLESS you want it VISIBLE AGAIN, in which case you simply contribute again for the  2nd  month  &  so  on,  on  a  MONTHLY  BASIS.

ALSO:   If you have  a product FOR SALE or idea or special message  which you want to OFFER, then you might want to KEEP that at the TOP of your TWITTER channel so the NEW VIEWERS generated from our own YouTube Channel will see it, when  they  LOOK  at  your  TWITTER  Channel.

________

Here's the
OFFERINGS page
where your OFFERING can be made in a
simple & secure, 2 minute  PAY-PAL Transaction.
  ALL of the contributors  to this ministry make their OFFERINGS here for years.
OR, you can go to HeIsNear.com & CLICK on the YELLOW Navigation LINK  in the upper right hand corner, taking you to the same  OFFERINGS  page  at  HeIsNear.com.

To  get  started,   simply  make  your  $140  OFFERING  at  the ABOVE  LINK.

CONTACT  ME  at  any  time :

Rob Conrad / founder, HeIsNear.com

404- 914 -7914

Metro-Atlanta, GA

*Email :   USincorporated@aol.com

( *attention:  Rob Conrad )

(*PS:   if you'd  like  a  YouTube Channel of your own too, let me know  &  it could probably be created quickly here for you, depend- ing   on your  interests  & dynamics  for  it.)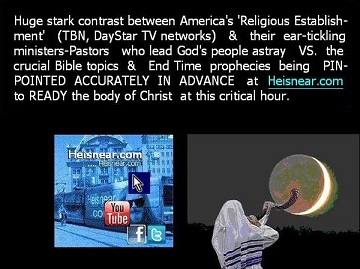 Personal INFO  ( 8/2/19 ) :

* 5' 11"  /  185 lbs

* 66 yrs, perfect health

* single,  no children

* love babies & children

* no tattoos  or  piercings

* Never a felony or in prison

* Grew up in  'Ozzie & Harriet' -type  Conservative wonderful  family

* Grad  High School 1971

* 3 Yrs College / Football Scholarship  (wide receiver)

* Dallas Cowboys  pre-camp try-out  in  Irving, TX  stadium before it was torn down;  not picked up by Dallas

* entered  business career  Sept 1977  thru  June  2006

*
Saved, filled with Spirit
  in April  1981  which  was the  1st  MIRACLE  I'd  ever  witnessed  &  to this day is the most powerful  MIRACLE I've  ever  witnessed or  experienced
* Pastored  Hosanna Christian Fellowship, small church  almost  3  yrs  thru  1992

* 1985 Started ministering in Los Angeles Prison facility  almost  6 yrs

* Led  over 3000 souls to the LORD  in prison ministry

* Over the years,  cast demons  out of 
40 different
demon-possessed  persons  (many in prison ministry) 
*
wrote 6 books
, mostly Bible Prophecies & spiritual discernment  & Christian living
* Led my Dad to the LORD; was the most powerful salvation I've  witnessed in another  person;  he  went to heaven  6  mos  later in  '89

* Led my Aunt to the LORD on her deathbed

* The LORD caused my VIDEO  to  be   #1  in the world for  the last  6  years & today  RE:  'Pope of Rome being  ANTICHRIST'  matching  the  VISION  the LORD  sovereignly  gave me  7  days  after  He  saved  me & also  matching  the  1984  book  I  wrote 
'Here is Wisdom'
  which  pinpoints  the  'Pope as  Antichrist'
* Ministry associates, friends  & coaches  &  team-mates  from  High School & college  who know me over the years,  are  in  the 
Facebook
Group of nearly  5000.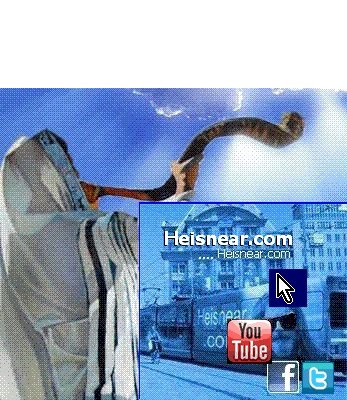 AUG  2,  2019   /   from :  Rob Conrad :

This NOTE/word of Encouragement to ON-FIRE BELIEVERS WORLDWIDE is the 1st of its kind EVER by HeIsNear.com REGARDING sending out its PROPHECY NEWSLETTERS :

The PROPHECY NEWSLETTERS have gone out WORLDWIDE  (typically 1-3 times monthly)  to thousands of persons  (approx. 7 thousand total in database here)  for nearly 10 years now  (including the Knesset, major news sources like FOX, etc). 

However, at this CRUCIAL TIME prophetically, FROM THIS POINT ON it will be sent only to the ON-FIRE believers in the body of Christ across the USA & worldwide.

Brothers & Sisters in Christ : 

The 1st Century disciples & Paul were devoutly LOYAL to GOD   --and--  100% devoted to each other as the body of Christ as their #1 Priority group.  Personally, my entire life has been devoted the last over  12  1/2 years  (Dec 22, 2006)  to the body of Christ as my #1 PRIORITY,  secondary of course to my #1 devotion to the LORD.

IN FACT, everything you see & read at HeIsNear.com (teaching topics, prophetic insight, prophecies, VIDEOS, books, etc)  is done for edifying the body of Christ.  NOTHING is for sale at the site OR at the YouTube Channels --VS-- the Ear-Tickling TV Preachers fleecing GOD's people with gimmickry & false teachings.  HeIsNear.com's content is the pure Word of GOD w/ chapters & verses & with accurate rhema prophecies.  At NO CHARGE.

:::::.....

At this most CRITICAL HOUR & to let me know of your support for HeIsNear.com --and-- of your interest in receiving the PROPHECY NEWSLETTERS , then an offering of $50 or more right away to HeIsNear.com's Global Outreach will be used (AS ALWAYS) to pay the monthly requirements here to keep HeIsNear.com reaching MILLIONS MORE worldwide.    THEN....

You'll begin receiving HeIsNear.com Prophecy NEWSLETTERS which means you, as the ON-FIRE body of Christ & supporters of this Ministry, will be the 1ST ON EARTH to hear  (as always in these Newsletters over the years)  of the deeper & more CRUCIAL things of the LORD **IN ADVANCE BEFORE  being heard  (IF HEARD AT ALL)   by the thousands of others following this Ministry's  PUBLIC SOCIAL NETWORKS at YouTube (28K+), Twitter  (48K+ in 3 channels)  &  Facebook  (thousands).

ALSO, as an ON-FIRE believer which is receiving the PROPHECY NEWSLETTER, then :

I will continue being personally available to you even on the phone & for PRAYER for you & your loved ones, I'll continue to keep you personally as my #1 PRIORITY in my personal prayers before the LORD daily,  I'll continue sharing  (as I have for nearly 10 years in the Prophecy Newsletters) the deeper things of the LORD which He shows me & the behind-the-scenes transparent INFO  (even the $ amount in this ministry's bank at times & personal things about my own testimony, etc)  among numerous OTHER THINGS prophetically which I'll continue sharing with you IN ADVANCE *BEFORE the  PUBLIC worldly networks would, IF EVER, hear of it which follow this Ministry.

::::...

Brothers, Sisters in Christ :

The TOP PRIORITY HERE  (2nd to the LORD as #1)  has been --AND ALWAYS WILL BE-- the BODY OF CHRIST....along with LOST SOULS thirsting to hear of the Gospel of the LORD JESUS CHRIST through this Ministry Global Outreach.

But,  I need to  hear from the ON-FIRE believer right away who'd like the  *EMAILED PROPHECY NEWLETTERS. 

IT IS PRIME TIME here. The LORD has Himself PRIMED the PUMP at this critical hour. I've never been so ON-FIRE & under such a heavy anointing in my entire life. ALL GLORY to GOD & the LORD Jesus Christ.

brother in Christ, Rob Conrad    /    Aug 2, 2019

EMAIL : USincorporated@aol.com --  ATTN: Rob

"Anyone not  WITH Me  is  AGAINST Me;  and he that  GATHERS NOT  with Me, SCATTERS."  (*the LORD Jesus Christ / Luke 11:23)

::::....

CONTACT INFO :

Rob Conrad  /  founder, HeIsNear.com

404- 914 -7914

Metro-Atlanta, GA

Email :   USincorporated@aol.com

( *attention:  Rob Conrad )

To:   ON-FIRE  BELIEVERS  WORLDWIDE